John Hart
John Hart is the author of six New York Times bestsellers: The Hush, The King of Lies, Down River, The Last Child, Iron Horse, and Redemption Road. The only author in history to win the best novel Edgar Award for consecutive novels, John has also won the Barry Award, the Southern Independent Bookseller's Award for Fiction, the Ian Fleming Steel Dagger Award, the Southern Book Prize and the North Carolina Award for Literature. His novels have been translated into thirty languages and can be found in over seventy countries. A former defense attorney and stockbroker, John spends his time in North Carolina and Virginia, where he writes full-time.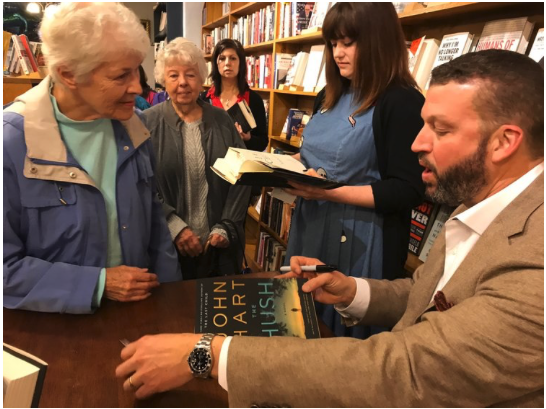 Kristy Woodson Harvey
Kristy Woodson Harvey is the national bestselling author of Dear Carolina (2015), Lies and Other Acts of Love (2016), Slightly South of Simple (2017), The Secret to Southern Charm (2018), and The Southern Side of Paradise (2019).
Dear Carolina was long-listed for the Pat Conroy Southern Book Prize, has been optioned for film and has appeared on numerous "must-read" lists. Lies and Other Acts of Love was a Romantic Times top pick, a Southern Booksellers Okra Pick and a finalist for the Southern Book Prize. Slightly South of Simple was a Southern Bestseller, a Barnes & Noble Bestseller, one of PopSugar's picks for "Ultimate Summer Reading" and one of Glitter Guide's "Must-Reads for April" and has been nominated for the Southern Book Prize.
The Secret to Southern Charm, was one of Southern Living's Best Spring Break Reads, a 2018 Spring Okra Pick,USA Today Happy Ever After's Best Women's Fiction, Southern Living's Most Anticipated Beach Reads and featured on New York Live as a part of "Ashley's A-List."
The Southern Side of Paradise was Southern Living's Beach Reads Perfect for Summer 2019, Parade's Big Fiction Reads Every Book Club Will Love, Entertainment Weekly's Spring Reading Picks, BookBub's Most Anticipated Book Club Books of Spring 2019, NetGalley's Must-Read Women's Fiction, and Frolic's Most Anticipated Reads of Spring 2019.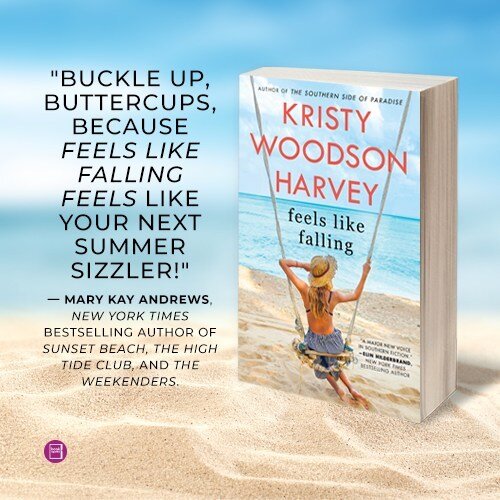 Your support keeps books on our shelves and in our community.
All purchases made through our BookShop Store will directly benefit our store.